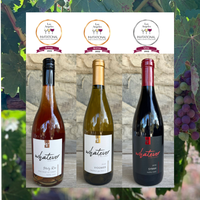 ✨ THE RESULTS ARE IN! ✨
Whatever Vineyards made it to the top level judging in the 2023 Los Angeles Invitational Wine & Spirits Challenge. Check out our Awards & Ratings page for more details!
view Awards & Ratings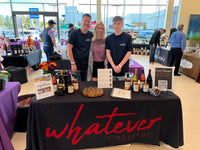 Thank you for the support!
We want to thank all of our family and friends who have supported us along the way! We are so grateful for the lovely opportunity to share the Whatever Vineyards story with our local community. Follow your passion and good things will always come. ✌️❤️🍷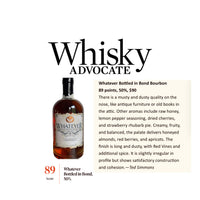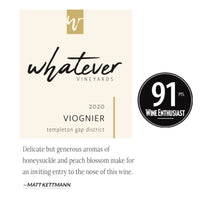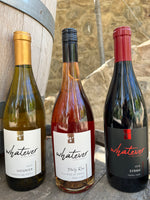 Whatever Vineyards Tasting Trio
A perfect trio for wine tasting! Try our White, Rosé & Red wines now available:
2020 Viognier
2020 Totally Rosé
2019 Syrah
Shop all Wines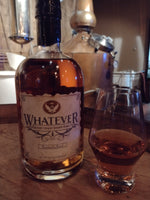 Whatever Bourbon Whiskey-Bottled In Bond
Bourbon lovers we present WHATEVER Kentucky Straight Bourbon Whiskey-100 Proof!
78% corn, 13% rye and 9% barley
Kentucky Straight Bourbon Whiskey- True Blue Kentucky bourbon aging in the Green River Distilling rickhouses since 2016. Bottled in partnership with Silent Brigade Distillery.
To be labeled as bottled-in bond, bourbon has to be the product of one distillation season by one distiller at one distillery. It must have been aged in a federally bonded warehouse under U.S. government supervision for at least four years and bottled at 100 proof- 50% alcohol by volume.
ABV 50% 100 Proof / 75 CL
SHOP WHATEVER BOURBON
FANS...or whatever!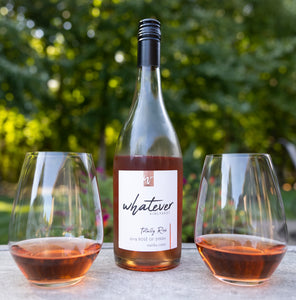 Backyard Bliss in Detroit
"Crisp and refreshing, bottom line-delicious!" @ehallock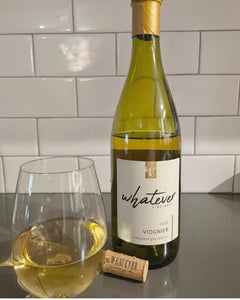 White wine lover in California
"Cheers! We're loving Whatever Vineyards first white wine!" @karaschertz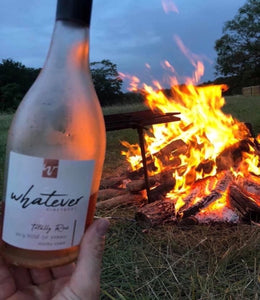 Camping in Austin, Texas
"Good times with good wine!" @brucewade1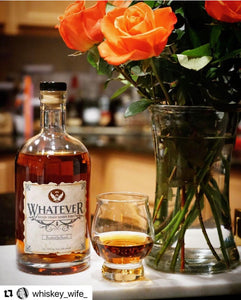 Whiskey Wednesday's in California
"Time to celebrate, or not. It's Whatever, bottle in bond caramel deliciousness!"  @whiskey_wife_
"Whatever Vineyards produced its first harvest and we were really lucky to get a bottle before they SOLD OUT! Crisp, delicious and a hint of smokiness."

2019 Whatever Totally Rosé @enterthedragans Florida
"Perfect way to warm up on a cold winter night!"

Whatever Bourbon Whiskey @mkatshor Michigan
"This Viognier is SO GOOD!! If you're in the market for a deliciously smooth and crisp bottle of white, look no further!"

2020 Whatever Viognier @shanadana1 California